6 HOUR DEEP SEA FISHING TRIP
Welcome to Intimidator Deep Sea Sport-fishing Inc. We are a full service charter fishing business that offers trips from 4 hour family excursions to 4 day offshore extravaganzas.
A 6 hour deep sea fishing trip has become the most popular deep sea fishing trip in Orange Beach and Gulf Shores, AL. If you are looking for a short trip that will afford you some quality fishing time, this is an excellent choice for any time of the year. A trip like this is usually the highlight of a family vacation, friendly get together or business outing.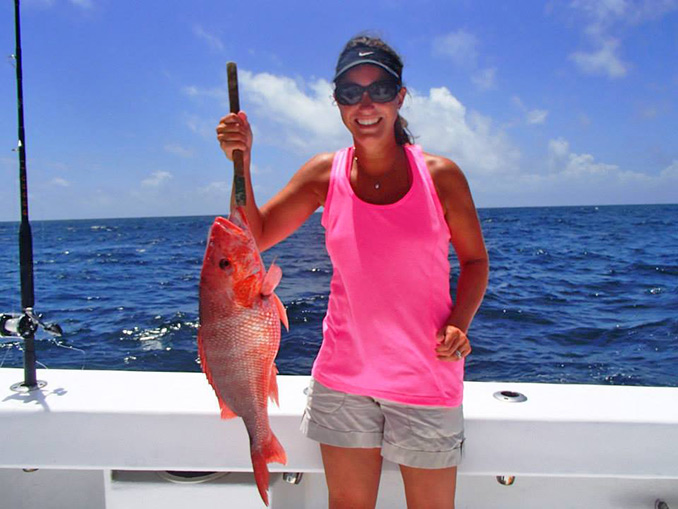 This is the shortest deep sea fishing trip in which we offer bottom-fishing. The term bottom-fishing, although it is somewhat self-explanatory is where we stop the boat over an artificial reef, give everyone on the boat a rod and reel and allow them to drop their bait down to the bottom in hopes of catching species such as Red Snapper, Grouper, Vermilion Snapper, White Snapper, Triggerfish, Scamp and many other bottom dwelling species.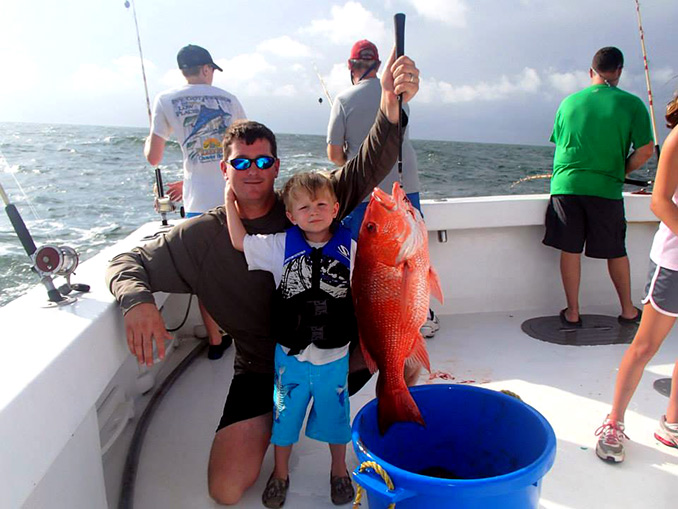 We will normally always troll from surface lures on the way to and from the fishing grounds making the most of our allotted deep sea fishing time. There is a lot of diversity built into the trip to help ensure its success. On a typical summer day we may start out fishing for King or Spanish Mackerel as we work our way out to the bottom fishing spots.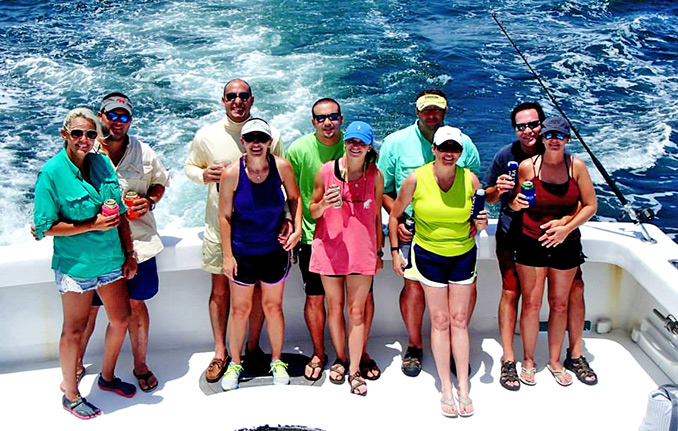 Although there are open and closed seasons and bag limits for all of the species that we target, a 6 hour charter is an action-packed deep sea fishing trip. Our main focus on this type of charter is to allow the kids the opportunity to hook and reel in fish on their own, without the need of parental assistance. However, it is a very good idea to stay close to your kids in case they hook a big one they might need a little help with.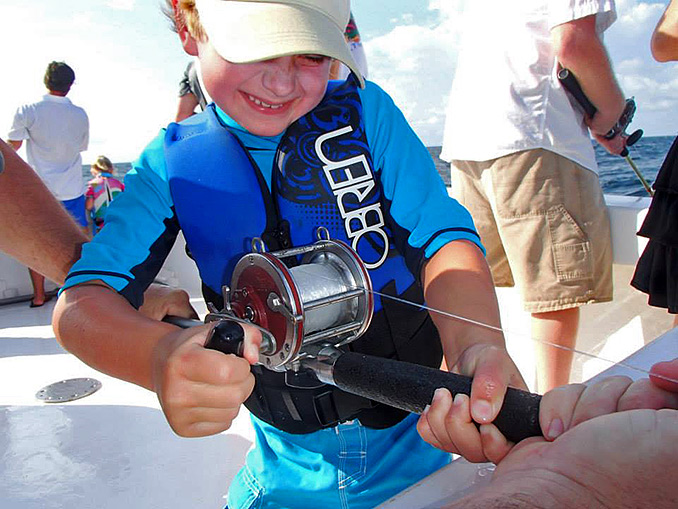 Book your Deep Sea Fishing Trip on the Intimidator Today!!!