8 HOUR DEEP SEA FISHING TRIP
Welcome to Intimidator Deep Sea Sportfishing Inc. We are a full service charter fishing business that offers trips from 4 hour family excursions to 4 day offshore extravaganzas.
An 8 hour deep sea trip is a really fun chance to catch bigger fish than other boat charter excursions. It is typically for the family that wants a little more Alabama Gulf fishing activity compared to a 6 hour trip.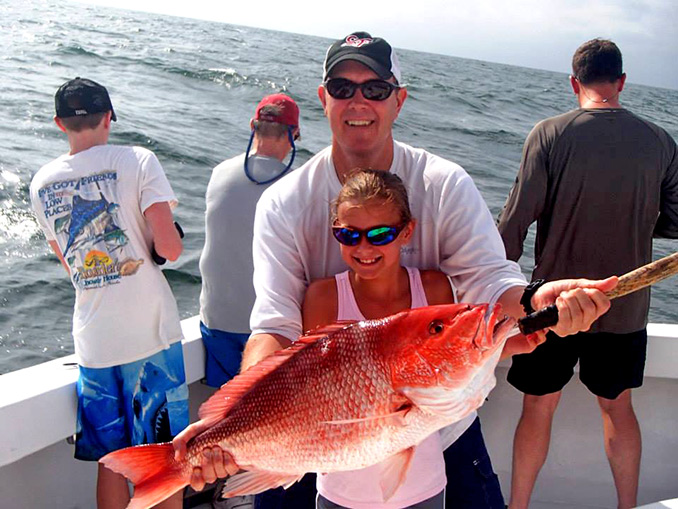 This boat charter is also a perfect fit for a lot of businesses that use this trip for entertainment purposes, due to the fact that we will return to the marina in time to make dinner plans.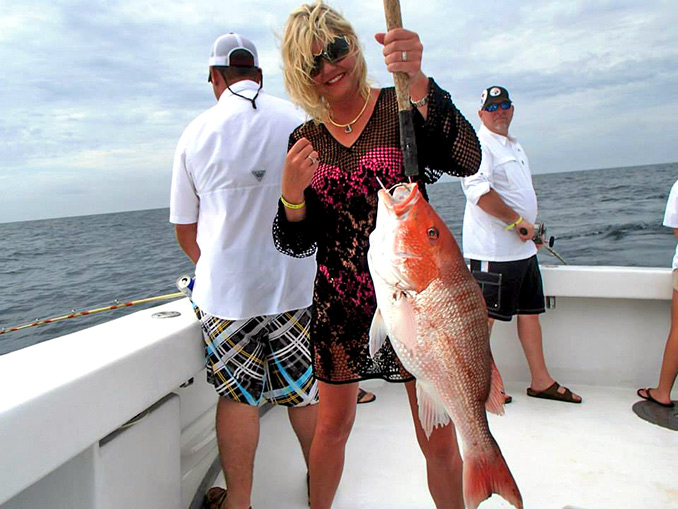 Although the 6 hour Alabama Gulf fishing charter is a great trip, the additional two hours will allow us to get further offshore and fish more private artificial reefs with more angling opportunities.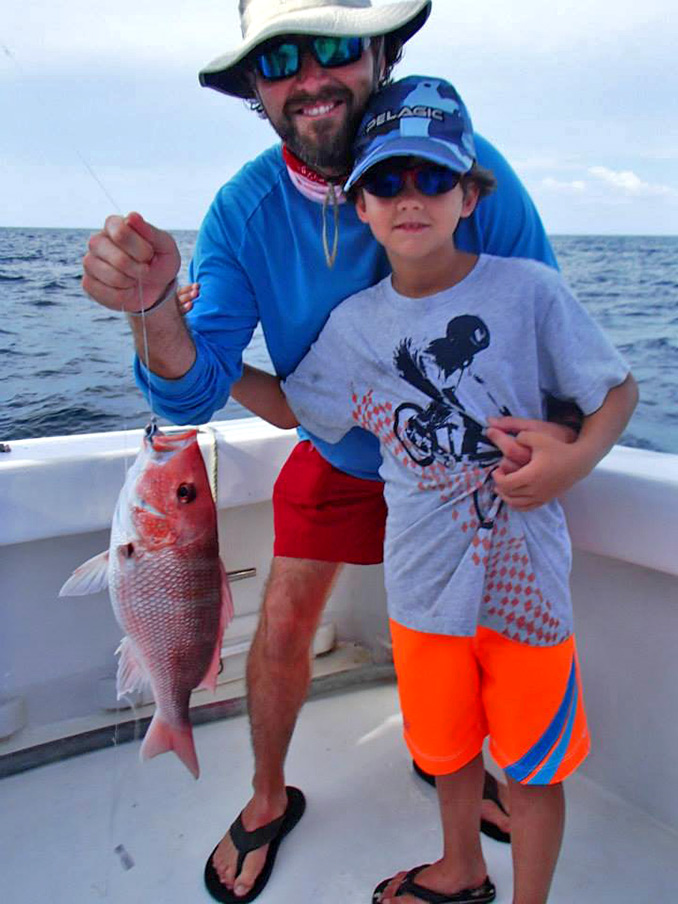 We will normally troll on the way to and from the fishing grounds making the most of our allotted fishing time. There is a lot of diversity built into this boat charter to help ensure its success.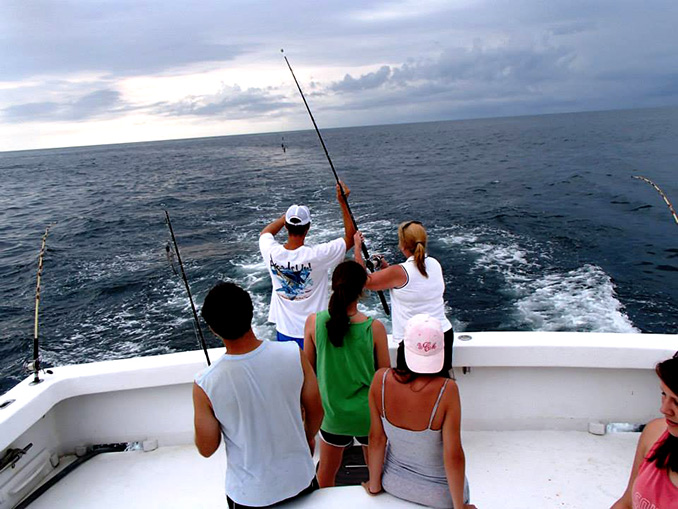 On this Alabama Gulf deep sea fishing trip we mainly focus on bottom fishing species like Red Snapper, White Snapper, Vermilion Snapper, Triggerfish, Grouper and trolling species like Mackerel, Bonito or an occasional Wahoo.
Book your Deep Sea Fishing Trip on the Intimidator Today!!!