10 HOUR DEEP SEA FISHING CHARTER TRIP
Welcome to Intimidator Deep Sea Sport-fishing Inc. We are a full service charter fishing business that offers trips from 4 hour family excursions to 4 day offshore extravaganzas.
A 10 hour Deep Sea Fishing Trip was the most popular Gulf Coast fishing trip for years in Orange Beach. This is the sea angling trip length that will get you a good ways offshore for many different species of fish.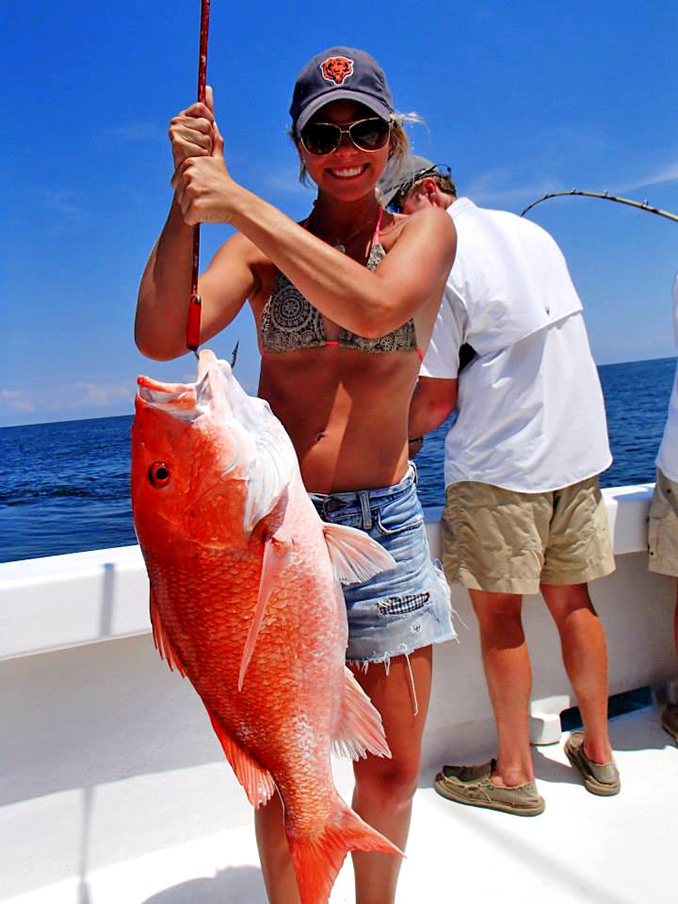 On this trip we mainly focus on bottom fishing species like Red Snapper, White Snapper, Vermilion Snapper, Triggerfish and Grouper as in the shorter trips. However, the additional time also allows us to fish for Amberjack as well. Along with sea angling for the bottom fish, we will also troll while running off shore and on the return trip back to the dock, which gives us the opportunity to fish for trolling species like Mackerel, Bonito or an occasional Wahoo.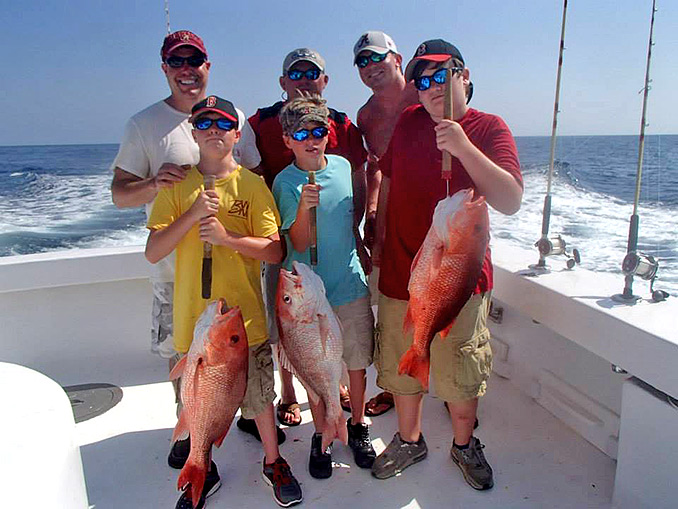 There is a lot of diversity built into this Gulf Coast Deep Sea Fishing Trip to help ensure its success. Normal departure time on this trip is 6 am and will encompass a full day of fishing.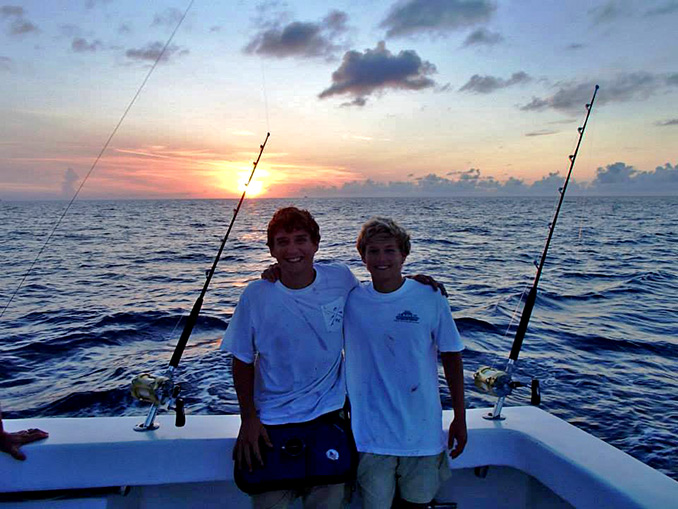 Book your Deep Sea Fishing Trip on the Intimidator Today!!!