6 HOUR DEEP SEA FISHING TRIP
Welcome, we are a full-service charter boat that offers trips ranging from half-day trips to 3 day offshore expeditions.
A 6-hour charter is available year round and is the shortest trip that we offer, but it might be the essential charter we have. It is here, where most kids and first-timers get exposed to one of the most addictive and exciting, fun-filled adventures they have ever seen. Our primary focus is to allow the kids the opportunity to hook and reel in fish on their own, without the need for parental assistance. However, it is an excellent idea to stay close to your kids in case they hook a big one; they might need a little help.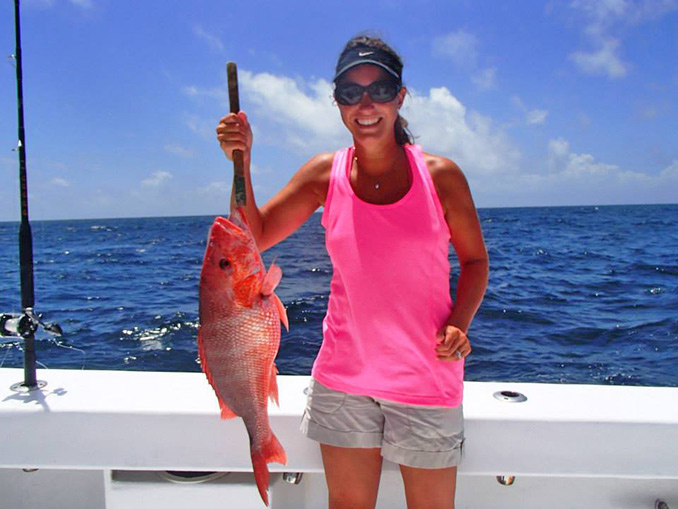 It is usually the highlight of a family vacation, friendly get together or business outing where you can relax and have fun. We will answer all your questions and try to teach you about the surrounding marine ecosystem and environment. From the beginning of the trip, you will realize that we will fish as hard as we can and do what is necessary to make for a great experience each day with the given conditions.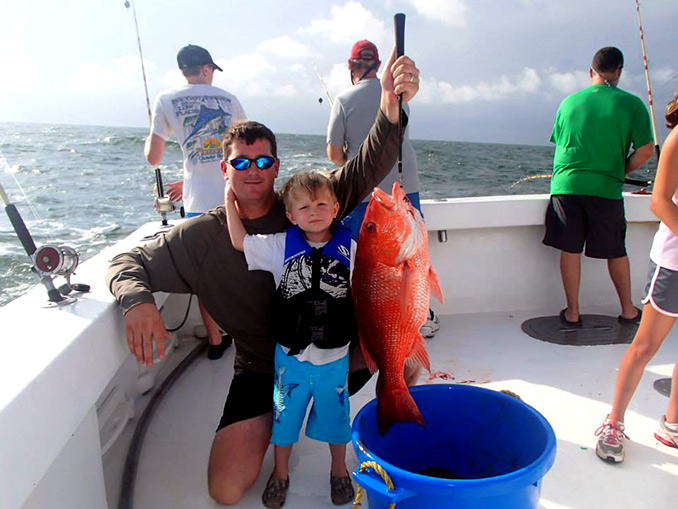 Once into the Gulf, we will troll surface lures for a king mackerel, spanish mackerel or even a wahoo as we work our way to and from the fishing grounds making the most of our allotted time. Upon arriving, we stop the boat over an artificial or natural reef, and everyone is offered a rod and reel we then drop our bait down to the bottom where most of the fish live in hopes of catching a variety of reef fish species such as snappers, triggerfish and maybe even a grouper.
Although there are open and closed seasons and bag limits for all of the species that we target, you will catch a bunch of fish. Now I can't promise that you will be able to keep everything that you catch, but we will keep what we can and release the rest. Our mission on this trip is to have fun, help you make a memory with a kid or others and seeing your fishing pole bent!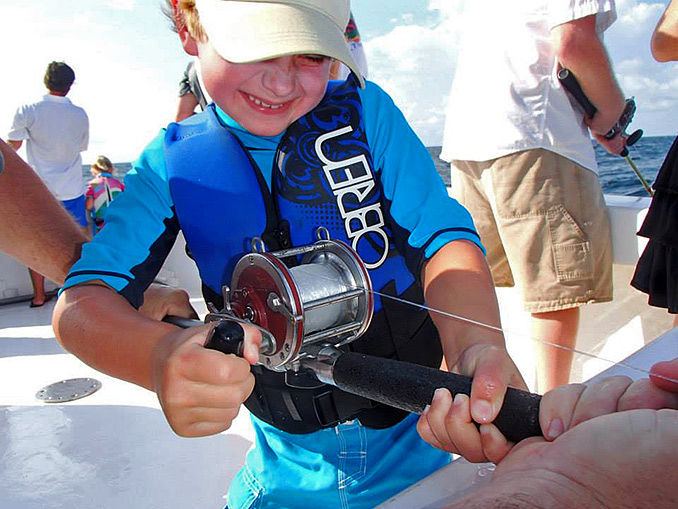 Book your Deep Sea Fishing Trip on the Intimidator Today!!!