Johnny Greene was made for Deep Sea Fishing
on the Alabama Gulf Coast!
I have been fishing for as long as I can remember. I have owned 6 different boats in my life; two of which were deep sea charter fishing boats known as the Intimidator. Since the day I was introduced to fishing, it is all I ever wanted to do. I commercial fished with the hi-liners in the Snapper fishery for years, but my passion has always been seeing the smile on someone's face when they catch the fish of a lifetime.
It all started with my grandmother in a small farm pond outside of Andalusia, Alabama as a kid.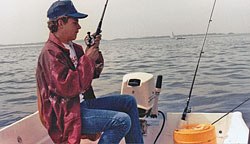 Then in 1979, thanks to my parents, I was introduced to fishing in the Gulf of Mexico along the Alabama Gulf Coast. After cutting grass and saving my money, I bought my first boat in 1983. It was an old, 1960 model, tri-hull fiberglass boat that was 12 feet long and 6 feet wide with an old 20 h.p. Johnson outboard, but was a stable platform for a young kid to have fun in. Then in high school, I moved up in to the bigger outboard boats. As I introduced my friends to the world of offshore fishing, I realized that I enjoyed seeing my friends smile as they pulled in their catch as much as I enjoyed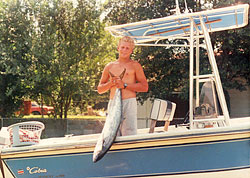 catching the fish myself. After Commercial fishing in the late 1980's and early 1990's, I was introduced to my future career in the charter fishing industry by Captain Don Walker on the Intruder. After being his mate for about 5 years and learning from him, I took that experience and established Intimidator Sportfishing in July 1996. Since the purchase of the first Intimidator, I have been striving for successful business and making new friends.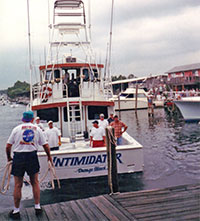 My first charter boat was the perfect fit for a young business owner. After looking around, I settled on a 1979, 50', Will Guthrie Sport fisher. This wood hull boat was one of the prettiest boats in the fleet and was as solid as they come. During the course of ownership, I totally rebuilt the boat from stem to stern.
Then on a fall day in 2000, I was made an offer to sell the boat. I quickly accepted the offer and reinvested all of my money and time into my current boat, a 65' custom built sport fisher. My crew and I did most of the work and personally built the new Intimidator from the ground up in 7 months. After completion of the USCG certified vessel in June of 2001, the rest has been nothing short of phenomenal.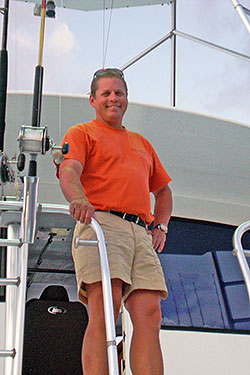 One of my biggest pleasures is watching kids fish and seeing their parents make a memory that will be burned into their minds forever. After thousands and thousands of personal and charter fishing trips, I can still remember my first fishing trip in the Gulf of Mexico with my dad. I hope those I take fishing along the Alabama Gulf Coast have as great a memory as I do.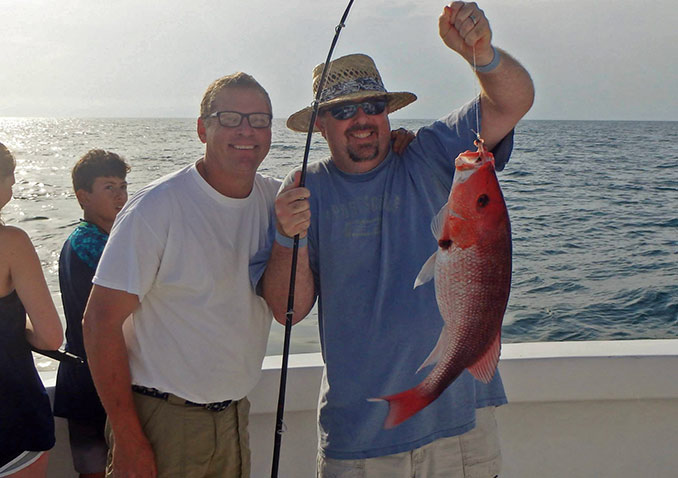 "I just love to see people Smile, when they catch a fish!"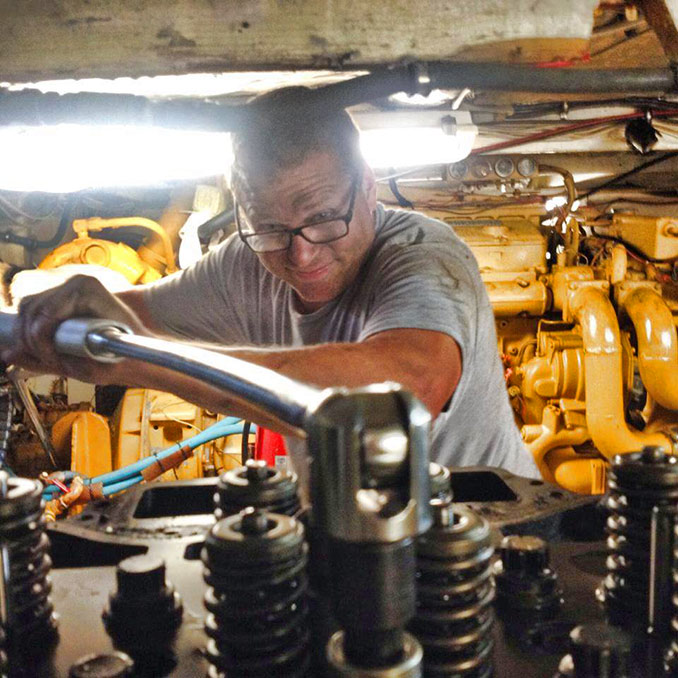 Meet Johnny Greene "The Grease Monkey!"
Book your Deep Sea Fishing Trip on the Intimidator Today!!!